Around Foucault's Confessions of the Flesh – ANTW
In March 2023 appeared the special issue "Around Foucault's Confessions of the Flesh" (Algemeen Nederlands Tijdschrift voor Wijsbegeerte 115/1). A nice result for for Heman Westerink and myself (Steven Dorrestijn) as guest editors. And for all co-authors: Jeanne Holierhoek, Danny Praet, Liesbeth Schoonheim, Machiel Karskens, Michiel Leezenberg, Marli Huijer and Marc De Kesel.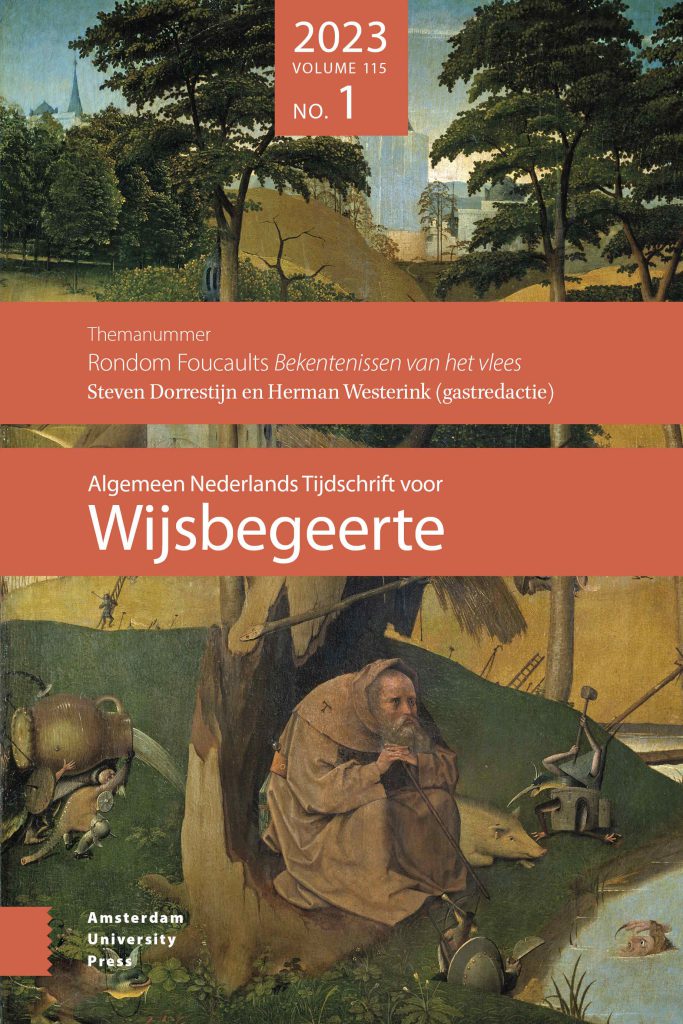 Focus of the special issue is the 2018 posthumous publication of Michel Foucault's book manuscript Confessions of the Flesh: History of Sexuality, Volume 4 (Dutch transl. Jeanne Holierhoek, 2020). This study by Foucault examines pastoral care, ethics and sexual desire in early Christianity. Compared to his work on power and knowledge in modernity this meant a shift of period and topic. At a Symposium in 2021, Foucault experts from the Netherlands and Flanders discussed the book from the broad variety of perspectives and disciplines relevant for the book: from philosophy, sexual ethics, feminism and psychoanalysis to the history of religion. Also the importance for present day questions was discussed: for sexuality and gender, ethics as an art of living, and coping with the temptations of technology. The lectures were elaborated into the texts which can now be read in this special issue. The articles are all in Dutch language, with abstracts in English (reproduced here below).
(This message is also featured on the Foucault-News blog by Clare O'Farell)